Money Saving Auto Tips
Do you panic right away when your vehicle makes an awkward noise? Well, don't worry here are helpful auto tips for when you come across these situations.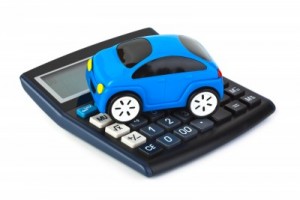 According to an article at angieslist.com, "Saving Money on Auto Services"
"1. Do you know where your fuel pump is located?
Did you know that on just about every car built in the last 25 years, the fuel pump is in the gas tank? This may seem crazy, putting an electrical device in such an explosive atmosphere, but actually that has never been a problem.
This design is necessary because of operation of modern fuel injection systems. What you won't read in the owner's manual is that the electric pump is cooled by being submerged in gasoline. Therefore, when you are running around on "fumes", the pump is not submerged and will get hot and this can reduce its life, so always try to fill up when your tank hits ¼ full.
Sometimes, filling the tank when the pump is hot will shock it and cause it to stop working. You will know the pump has stopped running by listening at the filler when the ignition key is turned to on. It should hum for a few seconds as it primes the system. Should you not hear it running, an old mechanic's trick is to hit the outside of the gas tank soundly. This is sometimes enough to get it started one more time and could save you the cost of a tow bill.
2. Does the blower for your car's AC or heat feel weak?
Many drivers will think that the a component in the heating or AC system is not up to par and pay for unnecessary repairs, but it could just be a clogged cabin air filter. Most news cars have a filter that cleans the outside air before it enters the passenger compartment. The filter is often forgotten and not changed every 50,000 as generally recommended, which can cause it to become plugged. Some cabin air filters are easy enough to change yourself.
3. Do you panic when the check engine light comes on?
If it's not flashing and the car is running fine, not overheating and full of oil, you can safely keep driving for hundreds of miles before you get it fixed. The system is designed such that if a sensor fails, the computer will feed the system a nominal value to keep the engine running, although there may be some added emissions and a loss of fuel efficiency.
However, if your check engine light is flashing, stop driving as soon as possible or you may damage the very expensive catalytic converter." To read the entire article click here.
For all your auto repair needs from the best Reno auto center, contact Wayne's Automotive Center at 775-525-9366 or visit waynesautocenter.com.